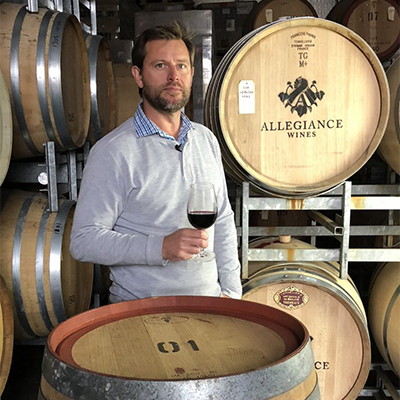 Born on the sunny North Coast of NSW in Ballina, Tim attended the University of NSW in the late 1980's pretending to study Geography & Geology.  His career in the hotel industry commenced when he started work at the world famous Coogee Bay Hotel in 1990.  He worked his way through the ranks to become Group General Manager for the C.inc group of hotels.
It was at the Coogee Bay that his love affair with wine (and a girl from England!) would kick off.  Tim then worked with Southcorp Wines (Penfolds, Wynns, Lindemans, etc), and onto Fosters Group and the Wine Society. Tim used his 20 years of wine industry experience to set-up Cox Wine Merchants in 2009 and then focus his energies into his own brand Allegiance Wines.
He has travelled extensively through the wine regions of Australia along with France, Spain, Italy and Germany.  He is fascinated by the nuances that different regions and sub regions bring to wine making and enjoys investigating them at the vineyard!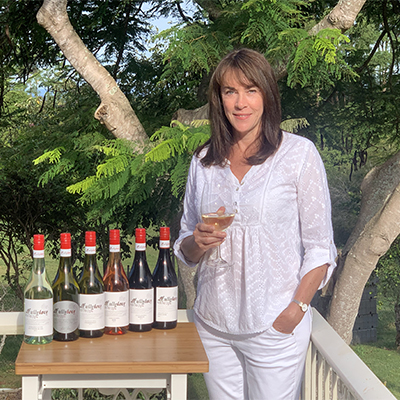 Born Sonia Fullylove in the small northern town of Forres on the Moray Coast of Scotland, Sonia has travelled the world both as the daughter of RAF parents and then as an inquisitive wine lover. Somehow Tim coaxed Sonia to the other side of the world in the late 1990's to marry and start a family in Australia. This was not only the start of a wonderful relationship but also of a great business partnership. Sonia is an integral part of the Allegiance Wines operation with her international experience being extremely beneficial.
Sonia is the proud custodian of the Fullylove range of wines. The Fullylove surname is thought to have been derived from the old French "pleyn d'amour" or "full of love". Fullylove has been recorded as far back as the 13th century. We strive to make our wines as unique, seductive and full of love as the name itself. Sonia is fully engaged in the winemaking process ensuring that only the best wines are given the privilege of being labelled Fullylove.
Sonia has fallen fully in love with the Snowy Mountains region of our Tumbarumba vineyard!
Our wines are made from our Tumbarumba vineyard grapes and also those purchased from Australia's premium regions made to our winemaker's instructions. Our passion for creating premium wines has led us to produce many outstanding expressions from varied wine varietals and regions around Australia. The emphasis on quality is reflected in the enormous number of domestic and international medals along with fantastic reviews from wine critics.
Now it's up to you. Join with Allegiance Wines and reward yourself with the pledge of quality we have made from vine to glass!
LIQUOR LICENSE NUMBER: LIQW880010135
ABN: 53 224 932 025  PHONE: 0434 561 718 or (02) 6628-7810